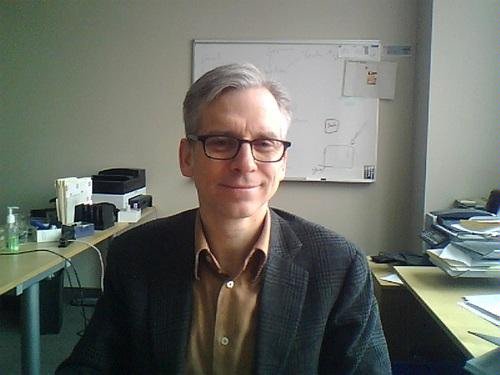 This (nerdy)guy here is....... I believe, of anyone that cares about games and has not heard of the original Deus Ex and idiot (but a brilliant one with a Phd in AI) .....he is responsible for the boss battles against the Tyrants in Deus EX: Human revolution (as the president of
GRIP
) .
In this behind the scenes he admits having no idea what Deus Ex is all about, and alright, even us non technical guys have to admit that figuring a way to allow for all the possible combinations of augmentations the game has to offers is quite the challenge, and what he says here is that in the end his AI has a fast process that you need to beat.
HE SAYS WE DID IT AL WRONG
Perhaps he is right, what I hated of the boss battles is how cliche they felt, like boss battles for a megaman game, you know, pick a pattern and that's it, and actually that is what I did, I spammed Jaron and Lawrence with grenades and kill the chatty Yelena with a couple of typhoon discharges, I never felt in a fight if I did otherwise, because Barret can take a rocket to the face and still keep coming, and the final battle is a piece of cake if you have a laser rifle.